BAD blood may be too harsh a description but there seems to be some degree of reluctance on MCA's part to see eye-to-eye with arch-rival DAP even if the key Barisan Nasional (BN) component party suddenly finds itself being part of the Pakatan Harapan (PH)-BN alliance by virtue of the unity government formation.
One further wonders if the spirit of comradery is missing from MCA as the party prefers to stick with its 'solitude' stance of only supporting BN component parties in the six state elections on Aug 12.
"From day one we already made it very clear that we would only campaign for BN's candidates. That's it!" MCA president Datuk Seri Wee Ka Siong told the Sin Chew Daily "Election Talk Live" programme recently.
"DAP's secretary-general Anthony Loke (Siew Fook) had during an exclusive interview with Sin Chew Daily on July 18 mentioned that they had won the elections on their own, and that other political parties are not obliged to help DAP, including MCA."
"The sec-gen has said it so clearly that they won their seats on their own. So, do you still think we need to do the unnecessary?" asked the Ayer Hitam MP.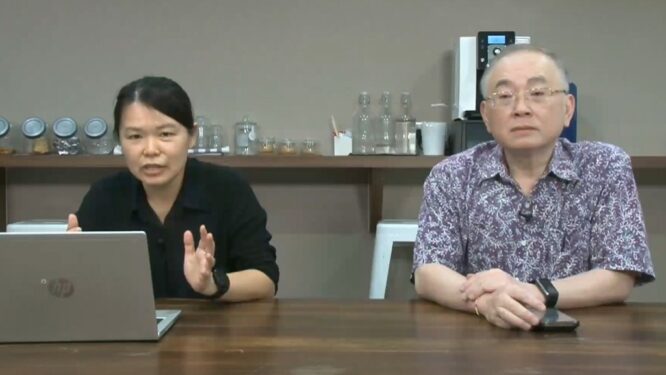 "We are actually doing our part. If we can help the unity government win more seats, we are indirectly helping DAP! While we focus our campaigning on BN's candidates, we are indirectly helping you (DAP), too," the former transport minister asserted.
Judging from MCA's stance, UMNO will be the biggest beneficiary while DAP will have to stand on its own two feet or will only benefit indirectly from the support rendered by MCA towards the BN election machinery.
How substantial MCA's contribution will be to BN component parties is as good as anybody's guess for the uni-racial party has decided not to contest in the upcoming state polls alongside MIC.
On a similar note, Wee also reiterated that as a democratic party and as the MCA's president, he would not command or instruct party members to vote for specific candidates in the upcoming state elections.
"If this really works, we (BN) would not have been toppled!" he pointed out. "No party will ever instruct its members to vote for a specific candidate. We can only hope that the members will support a certain candidate."
Interestingly, DAP unlike MCA, is more accommodating in that the former is more willing to provide "full support to all candidates from the unity government regardless of whether they are from PH or UMNO (BN)".
"Our focus is to continue campaigning and forming the government," added Loke who is also the Seremban MP while declining to further comment on the decision of the MCA and MIC leadership to stay out of the state polls as their decision is unrelated to DAP. – Aug 3, 2023