FORMER de facto law minister Datuk Zaid Ibrahim has delivered a lesser shocker this time around by admitting that he has re-joined UMNO in his quest to reform the party from "within".
This is less surprising – or perhaps the writing was already on the wall – as he has been rallying for incarcerated Datuk Seri Najib Razak's innocence at UMNO-organised events even after his law firm was discharged from representing the former prime minister in his final appeal against his SRC International Sdn Bhd conviction in the Federal Court.
In fact, the senior lawyer claimed that he handed over his membership form during the special UMNO briefing at the World Trade Centre in Kuala Lumpur on Aug 27 where he was invited to address some 3,000 delegates alongside Najib's daughter Nooryana Najwa and son, Datuk Mohd Nizar Najib.
Although the stint of his law firm Zaid Ibrahim Suflan TH Liew & Partners (ZIST) lasted less than three-and-a-half weeks, what raised eyebrows back then was the love-hate relationship between both septuagenarian gentlemen (Najib is one year away from clocking 70, while Zahid is 71).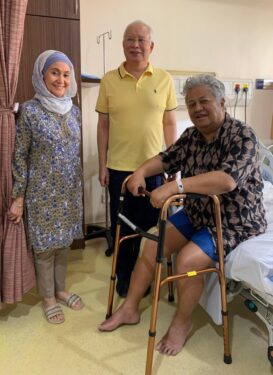 Recall that back in December 2015, Zaid was charged at the Kuala Lumpur Sessions Court with allegedly using offensive remarks in urging Najib who was the then prime minister, to step down from office. He was acquitted of the charge in 2018.
How both political arch-rivals were able to reconcile soon after is nothing short of astonishing.
Now that Zaid has pledged his allegiance "to be with UMNO even though the reform might take a long time", it is anybody's guess if he had chanced on using Bossku's (moniker for Najib) legal battle as a springboard to return to UMNO and if the appointment of his law firm as Najib's solicitor was just a means to an end.
While UMNO, in all probability, would welcome him back with open arms, the biggest component party in the Barisan Nasional (BN) coalition should be better aware of Zaid's track record of turncoat tendencies.
Recall that Zaid first joined UMNO in 2000 when he contested and won the Kota Bharu parliamentary seat during the 2004 general election (GE11).
Although UMNO dropped him as a candidate in GE12, then prime minister Tun Abdullah Ahmad Badawi appointed Zaid as a minister in the prime minister's department in charge of legal affairs and parliament.
However, Zaid's stint lasted a mere six months (March 18 to Sept 15, 2008) following his resignation over the Government's use of the Internal Security Act (ISA), which allows detention without trial.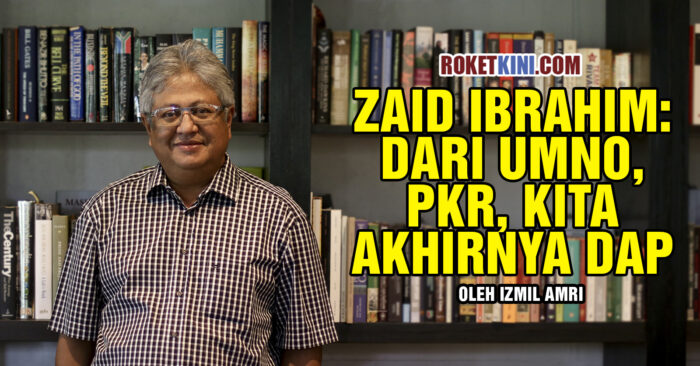 He was later sacked from UMNO on Dec 2, 2008, for his remarks on ketuanan Melayu (Malay supremacy) and for attending a DAP victory dinner as well as a PKR congress the next day.
In 2009, he joined PKR but resigned from the party a year later.
Zaid then formed Parti Kesejahteraan Insan Tanah Air (KITA) in 2010 but resigned as its chief in 2012.
After abandoning KITA, Zaid joined DAP in February 2017 "to prove claims that the predominantly ethnic Chinese Opposition party is not anti-Malay" but that only lasted for about three years before the former Kelantan DAP chairman deserted his fourth political party in 2020. – Sept 17, 2022
Main photo credit: Sinar Harian