THIS long-drawn-out political melodrama – with endless cliff-hangers – seems to be staying close to the predicted plot end: the possible release of now incarcerated former premier Datuk Seri Najib Razak or better known as Bossku.
What else could be a fitting climax to the complicated and dubious ascent of Datuk Seri Anwar Ibrahim as Malaysia's 10th Prime Minister (PMX) despite Pakatan Harapan (PH) not even having achieved a simple majority?
As Anwar has openly thanked, it was Datuk Seri Ahmad Zahid Hamidi whom he credited for bringing UMNO and other allies for agreeing to work together with PH in forming the patchy "unity government".
Lo and behold, both global and local headlines on Sept 4 was awash with the news that the Deputy Prime Minister (DPM) has been freed from all corruption charges for misappropriating funds belonging to Yayasan Akal Budi (YAB).
The discharge not amounting to acquittal (DNAA) is in relation to the 12 criminal breach of trust (CBT) charges, eight counts of bribery and 27 for money laundering, all of which involve scores of millions of ringgits belonging to YAB.
While the world is agog with the audacity of the Kuala Lumpur High Court's decision, Malaysians are deeply conflicted – some questioning the decision while others are in celebratory mode with PMX having denied interference.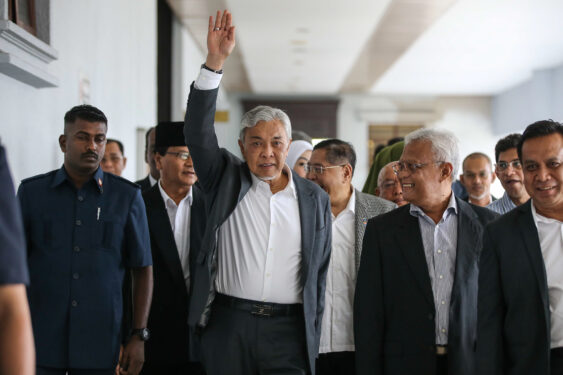 UMNO voters switching to PN
Is the DNAA really unexpected? Consider the dismal performance of UMNO at the six state polls in Penang, Kedah, Negri Sembilan, Selangor, Kelantan, and Terengganu recently. A survey revealed that one-third of Barisan Nasional (BN) – mainly UMNO as MCA and MIC didn't contest – voters switched their support to Perikatan Nasional (PN).
It is assumed that a large number of UMNO rural-based grassroots supporters transferred their votes to PN either in protest of the forced cohabitation with PH and DAP or as a referendum rejecting Anwar as PMX.
It could also be a remonstration by UMNO voters against the prolonged imprisonment of the popular Bossku.
On Aug 28, UMNO communications director Datuk Lokman Adam was reported to have said: "… sudah tiba masanya Peguam Negara mengugurkan semua kes pendakwaan terpilih ke atas Presiden UMNO (Zahid) itu dan Najib …" (… the time has come for the Attorney- General to drop all selective prosecution cases against the UMNO president (Zahid) and Najib …).
This statement was in relation to the leak of internal memos regarding both cases. These carefully crafted words by UMNO leaders were meant to appeal to the disgruntled grassroots and loyalists.
Grassroots loyalty
A friend once asked why rural Malays still support UMNO politicians who were found guilty of corruption by the court yet don't seem to like young leaders like KJ (former UMNO youth chief Khairy Jamaluddin).
Although I'm not affiliated with any political party, this was a head scratching moment trying to explain the mentality of UMNO grassroots supporters to my non-Malay friend as many city folks might not fully comprehend them.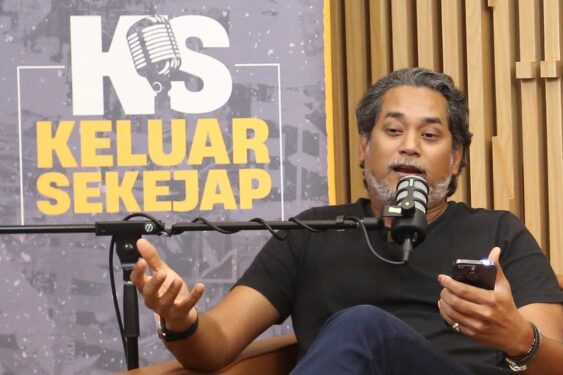 For KJ it's obvious. He comes from a privileged background, was brought up and educated abroad as he followed his father, Datuk Jamaluddin Abu Bakar who worked for the Foreign Affairs Ministry on diplomatic postings in many countries.
To his credit, as a young man going places, KJ chose to return home and become active in UMNO until he was sacked in January this year for allegedly going against the party during the 15th General Election (GE15) last November.
Perhaps KJ's "fault" is his unconcealed ambition to be PM that might be acceptable in Western society but Malay sensibilities might find offensive. So, KJ just seems too Westernised in thinking and approach.
But that could be changing as the urban and rural divide begin to narrow with better education and internet access. The newer generation may not be as loyal, submissive and reliant on handouts.
Selective political persecution
But what about those accused and found guilty of corruption? I would guess that UMNO grassroots supporters don't put much stock in the court system. Selective political persecution is possible.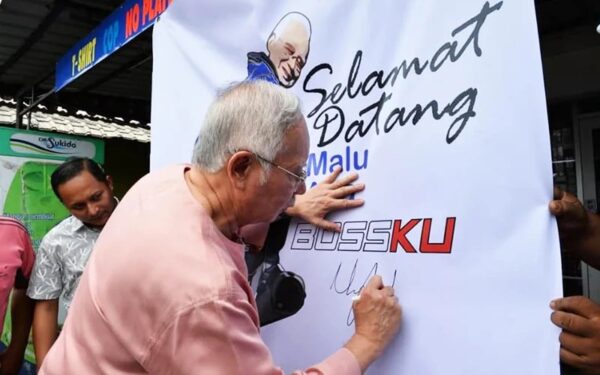 For UMNO grassroots raised on loyalty to the party and obedience to decisions from the top, the outright rejection at the polls is humiliating. Has UMNO lost touch with its grassroots and even by the younger voters that support KJ?
Loyalty in UMNO used to be unquestionable but these days even the loyalties of those who dare to question the president is suspect.
Despite his loyalty to UMNO, KJ got kicked out for trying to fight back in Sungai Buloh against the "A vote for KJ is a vote for Zahid" sloganeering that cost him a parliamentary seat in GE15.
As expected, Zahid's DNAA must be a real sore point. In his recent Keluar Sekejap podcast, KJ lambasted all sides for the Zahid DNAA, calling out PMX for the death of Reformasi or as KJ referred to it as having become the Refor-Mati.
Most tellingly in an acrimonious comment, KJ sneered "since you already thrown in the kitchen sink, do the whole damn thing and let Najib out. He will be more value add to you (compared to Zahid). You've ended the innocence of Malaysia already!"
This time, KJ talked like a true-blue grassroots UMNO supporter would. The anger is real. – Sept 7, 2023
Niza Shimi was a former journo with a leading mainstream English media.
The views expressed are solely of the author and do not necessarily reflect those of Focus Malaysia