THE country's relationship with the China is slated to move to its next level with Prime Minister Datuk Seri Anwar Ibrahim (PMX) making his second trip to China in six months over the weekend.
His earlier visit in March this year was to meet Chinese President Xi Jinping to further strengthen the strategic relationship between Kuala Lumpur and Beijing.
This was followed by another 12 top exchange visits from Malaysia to China and six vice versa from China to Malaysia, culminating with this second visit by PMX on Sunday (Sept 17) to meet his counterpart PM Li Qiang.
It is therefore not surprising during his visit to China that Anwar personally invited Xi Jin Peng and Li Qiang (main pic, right) to visit Malaysia in the auspicious year of 2024 as both PMX and Malaysia place great importance to its largest trading partner for the past 15 years.
By next year, Malaysia and China have arrived at 50 years of diplomatic relations since Malaysia's second PM Tun Abdul Razak opened the door for bilateral relations when he visited China for the first time on May 31, 1974.
Every 10 years
Since then, it has become a tradition for Malaysian PMs to visit their counterparts at least once every 10 years with other visits slotted in between.
Twice former premier Tun Dr Mahathir Mohamad's first visited China in November 1985, followed by a second visit in 1993.
But Anwar subsequently played a more active role when he led a delegation of both Malay and Chinese businessmen to visit China in May 1994 after he became deputy prime minister (DPM).
He had even done what most PMs would not do – to visit historical and cultural sites in China to gain a deeper insight and appreciation of the Chinese civilisation.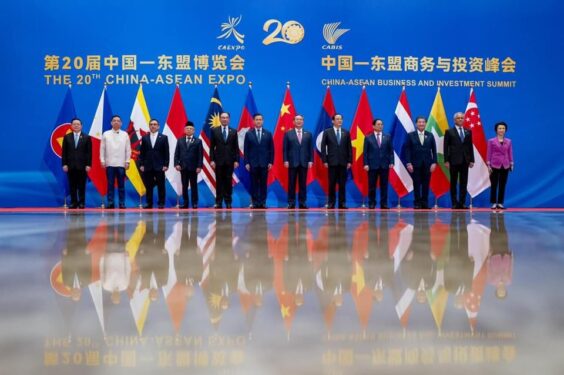 In 2004, after taking over the country's highest office, Tun Abdullah Ahmad Badawi also visited Beijing followed by Datuk Seri Najib Razak 10 years later in 2014.
By then, the bilateral trade between the two countries had hit US$106 bil (RM498 bil) or more than 500 times more than the figures in 1974.
China's importance to Malaysia
After a span of 30 years, Anwar's dual visits this year show that the PMX has not forgotten the importance of China as a trading partner in the region.
The Chinese leaders' visit to Malaysia next year will further boost the cooperation between the two countries to boost the bilateral trade.
Their visit to Malaysia will also open the door for more China tourists to visit Malaysia where they can see and enjoy the cultural diversities in both East and West Malaysia. People do not only speak different dialects but different languages yet holding one identity as Malaysians.
China is currently the country's primary export destination with Malaysian exports alone to China worth over RM210.6 bil last year, a growth by 9.4% from the previous year.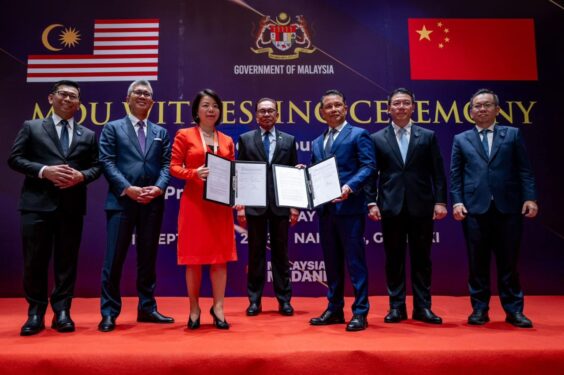 During his visit to the China-ASEAN Expo (CAEXPO) 2023 and the China-ASEAN Business and Investment Summit (CABIS) in Nanning city, three trade agreements were inked.
The first between Citaglobal Bhd and Shanghai SUS Environment Co Ltd which is worth a total of RM15 bil is to develop renewal energy which turns waste to energy.
The second agreement inked between PM Access World (M) Sdn Bhd and Beibu Gulf Port Group which attracts another investment of RM2.34 bil seeks to develop bulk freight movement and the establishment of a depot for mineral products at Kuantan Port.
Sime Darby Oils International Ltd dan Guangxi Beibu Gulf International Port Group also inked an agreement to further enhance the cooperation between the two companies to build a commercial and distribution centre for the refined palm oil in Qinzhou worth a total exports of RM2.5 bil.
With all this hype, Malaysia may once again be seen as an attractive destination for international trade, especially after the completion of the East Coast Rail Link (ECRL) as part of China's Belt and Road Initiative where cargoes can be efficiently transported between ports in the East Coast and West Coast. – Sept 19, 2023