IF going by the prediction of UMNO supreme council member Datuk Nur Jazlan Mohamed, DAP need not worry about Chinese votes swinging towards the opposition Perikatan Nasional (PN) tomorrow (Sept 9) amid public uproar over the DNAA (discharge not amounting to acquittal) accorded to Deputy Prime Minister and UMNO president Datuk Seri Ahmad Zahid Hamidi.
The former three-term Pulai MP reasoned that since 2008, DAP has worked hard to defeat him by with various narratives to reject him as a Barisan Nasional (BN) which culminated in toppling him twice 10 years later in the 14th General Election (GE14) and again in last November's GE15.
"The support of Pulai Chinese will not be affected even if the Amanah candidate contests in the constituency," he justified in a recent Facebook post. "Just as the Chinese believed in the justice of our judicial system after the (Lim) Guan Eng case was dropped, I believe that they hold a similar belief is in Zahid's case."
Statistically, the Chinese are quite a commendable force in the Pulai parliamentary by-election as they make up 40.2% of the eligible voting base of 166,653 as per the 2022 ethnic breakdown or just slightly lower than the Malays (44.5%), Indian (12.2%) and others (3.1%).
Against the backdrop of the green wave onslaught which is hoping to make the Pulai parliamentary and Simpang Jeram state by-elections as its gateway into Johor, the Chinese are tactically 'kingmakers' in determining if Pakatan Harapan's (PH) Suhaizan Kaiat is able to defend the seat vacated by former domestic trade and costs of living minister Datuk Seri Salahuddin Ayub who passed away on July 23.
Suhaizan who is the Johor Amanah vice-chairman faces Bersatu-Perikatan Nasional's (PN) Zulkifli Jaafar and independent candidate Samsudin Fauzi in a three-corner fight.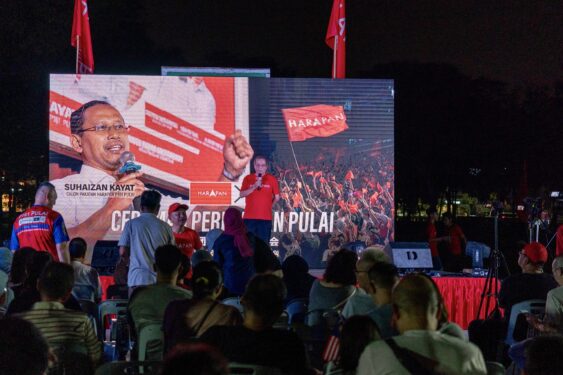 Well, it remains to be seen if the die-hard or hardcore DAP supporters will throw their weight behind PH tomorrow or choose to stay indoor but then ground feel is such that Zahid's DNAA "has left PH grassroots leaders stumped as to how to address the subject with the Pulai electorate", according to a Free Malaysia Today (FMT) report.
"When we approach voters, the first question they ask is about the DNAA in Zahid's Yayasan Akalbudi case," a PKR grassroots leader told FMT on condition of anonymity while adding that other grassroots leaders have shared similar sentiments
"When we say it was a decision of the court and that it had nothing to do with politics or politicians, they just don't seem to believe us. We can't blame them because during the general election campaign, we promised to put Zahid behind bars but now the scenario has changed."
Considering that a vast majority of the Malay-Muslim voters are very likely to cast their ballots in favour of PN, the PH-BN alliance is in dire need of DAP rallying the Chinese – and even the Indian electorate for that matter – to turn out at full force in their respective polling stations tomorrow (Sept 9).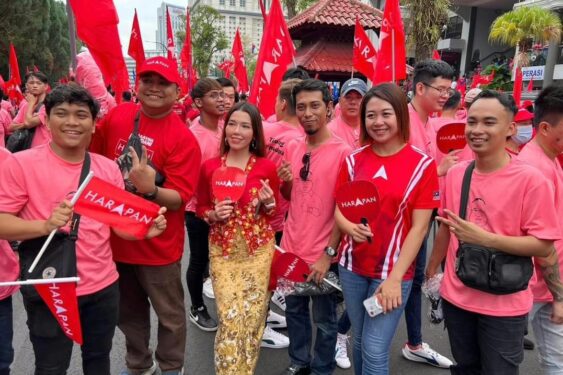 "(In view of Zahid's DNAA), Loke (DAP secretary-general Anthiny Loke Siew Fook) has to work harder to ensure that Chinese voters in Pulai come out in large numbers to vote and ensure a victory for the Amanah candidate," suggested Nur Jazlan.
"Through my experience, the Chinese will usually see how important a by-election is to their lives and economy. During the general election, they are eager to vote because the interest of the country come first.
"But they are less enthusiastic about state and by-elections as they don't have big impact on their daily lives. So, chiayokkk Loke! Deploy the DAP machinery to attract Chinese voters out in big numbers. Because this Saturday (Sept 9) is a big test for PH as to whether PAS will get its revenge against PH-BN given the candidate is from Amanah (a PAS splinter party)." – Sept 8, 2023