Editor's note:  CEO and co-founder of Yes Global Leo Leong (third from left) and Yes Global co-founder and chief business officer Jonathan Abbey (third from right) exchanging their MOU documents. Other company representatives are (from left) Zims Tee, Jeff Bamidele Alemide, Uche Igbani and Dr P. S Raj.
WELCOME to the new world order where business collaboration between Malaysia and Africa is the next big thing.
With over 1.3 billion people and consumers' and businesses' annual spending expected to reach US$6.66 tri by 2030, the African continent is fast attracting avid investors who want to seize new business opportunities.
"The new economy model of Malaysia and Africa should emphasise on the power of collective actions and ideas together to accomplish greater things," Leo Leong, CEO and co-founder of Yes Global, a home-grown marketing, pointed out at the recent inking of a memorandum of understanding (MOU) between Malaysia and the African nations, namely Ghana, Nigeria and South Africa.
"That is what Yes Global is doing. Our motto is inspired by the ideals of former US president Barrack Obama's Yes, we can motto which encapsulates the spirit of optimism, hope and determination."
With the MOU, Yes Global can now bring the best of both worlds – Malaysia and Africa – to the world and help change the business landscape through vibrant initiatives in home-grown marketing, entrepreneurship development and training and food technology.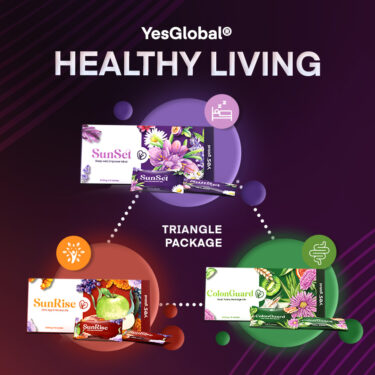 Changing stereotypes
Speaking at the MOU, Yes Global co-founder and chief business officer Jonathan Abbey stressed the importance of Malaysia and Africa to leverage each other's strength for a win-win economy.
Malaysia has the financial resources, technology know-how and vast industrial development while Africa is rich with natural resources, agricultural produce and labour.
Abbey continued: "Our mission counters the misrepresenting stigma of Africans by highlighting their dedication, innovation and integrity while expanding our business beyond home-grown marketing, superfoods or health and wellness.
"We help create job opportunities and entrepreneurial development via our unique open source training concept like the Yes Global Academy's business leadership trainings for fresh graduates, homemakers and entrepreneurs."
Added Abbey who has trained over 300,000 people across Africa: "In Ghana itself, we have 3.9% of unemployment rate. Yes Global is championing this initiative and we want the world to know Africans also have vast knowledge and skill sets."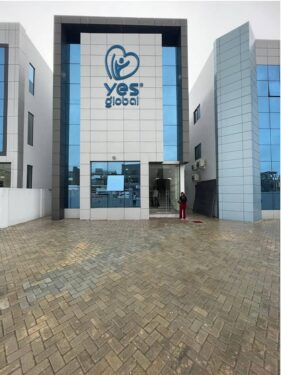 One District, One Factory
Yes Global also heeded most African nations' call to push for "One District, One Factory" in which foreign investors are encouraged to set up a factory in each district.
"Our Yes Global Research currently focuses on developing health and wellness products namely SunRise, SunSet, Colon Guard, Alphamax V+, Alphamax M+ and Alphamax M+ Coffee," Leong told FocusM.
"Yes Global intends to move our product development in Africa where we are able to tap on its rich natural resources and provide farmers more business opportunities and cash flow."
Towards this end, Yes Global has laid the foundation of growth by investing directly in Ghana, Nigeria, South Africa and the Philippines.
"And we're committed to extending this growth strategy to other nations," remarked Leong. "We move with the trends by incorporating AI (artificial intelligence) technology and we want to move Malaysia and Africa to be the next business frontier. Yes, we can!" – Aug 6, 2023