WITH closed-circuit TV everywhere, not to mention many cars nowadays having installed dashcams (dashboard cameras) coupled with the long arm of the law these days, initiating a daylight robbery in the form of snatch theft is no longer an easy chore, even for the lion-hearted.
This is what happened to the 36-year-old snatching theft suspect, who successfully pulled off his stunt only for his action and the registration number plate of his motorbike to be recorded by the dashcam of a nearby car.
This facilitated the suspect's arrest within 24 hours after the crime that he committed. It was reported that the suspect has been caught at Simpang Ampat.
For  the victims and women who used to sling their handbags on their shoulders, netizens cautioned to be more careful when being out in the open.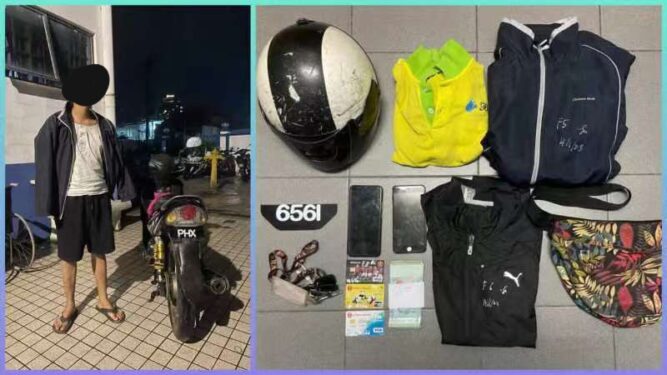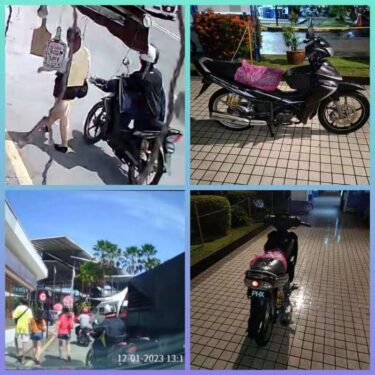 User @Nashman advised Malaysians awhile back to not wear jewelry. 
Dear Malaysians, please stay indoors and stay safe. I was a snatch theft victim during MCO last year March, the person came into the compound of the supermarket to rob me. While he was caught later, it isn't worth to go up & down the police station. Please don't wear jewelry.

— NaSH – GXFC🔺🧧🏮 (@Nashman) January 11, 2021
Meanwhile, user Jason Ong on Facebook said:

User Samantha Goh Su Pei added:

However, statistics by OpenDOSM shows that snatch theft incidents are declining after reaching its peak in 2016. — Jan 14, 2023