UMNO president Datuk Seri Ahmad Zahid Hamidi has taken a swipe at DAP supremo and veteran lawmaker Lim Kit Siang for urging Pakatan Harapan (PH) to render "positive response" to former Sungai Benut MP and electoral reformer Tawfik Ismail to contest under the coalition's ticket in Bagan Datuk.
Stating that he as the Barisan Nasional chairman will not succumb to pressure and tyranny. Zahid who is also the incumbent MP for Bagan Datuk ridiculed the 81 year-old Iskandar Puteri MP for lobbying for an individual "who once suggested that the Malaysian Islamic Development Department (Jakim) be abolished".
"Kit Siang's reason is that he wants to fight corruption, but that is a very dishonest reason on his part. If Kit Siang is honest about fighting corruption, he should question the case of land and bungalow corruption," claimed Zahid in his latest Facebook post.
"The corruption case of the former DAP secretary-general (now chairman Lim Guan Eng) was suddenly dropped a few months after PH won the GE14 (14th General Election). The case was dropped in the middle of the trial after the court ruled prima facie and many witnesses had already been called."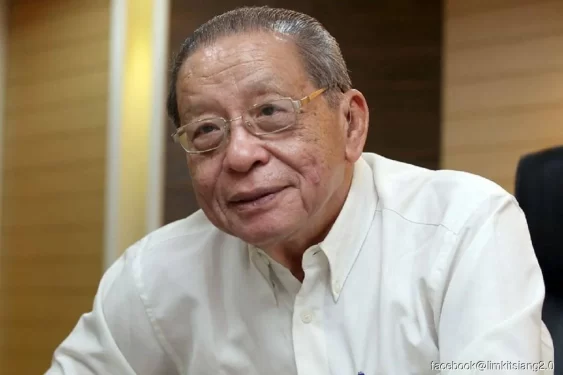 Zahid further chided Kit Siang that no PH leader including Kit Siang himself has commented of his recent acquittal from corruption charges. At the same time, former attorney-general (AG) Tommy Thomas also saw the table turned against him.
"It is as if he pretended not to know," quipped Zahid, recalling how the charges were brought against him immediately after PH won the GE14 and Tommy Thomas was appointed as the AG.
"If I comment in detail and openly about the matter here may only invite legal implications. But thank God that the Shah Alam High Court has released and even acquitted me of the charges," he pointed out.
"The report of the special task force's investigation into the Tommy Thomas book has also been made public."
In essence, Zahid said anyone who is the BN chairman/UMNO president will be a target for BN opponents because that has been their strategy since the beginning. "Especially the BN chairman/UMNO president who loyally defends the party and the truth," added Zahid. – Oct 26, 2022
Main photo credit: Malaysiakini