FORMER de facto law minister Datuk Zaid Ibrahim (main pic, right) now wants to know who judges the conduct of lawyers in the Attorney-General Chambers (AGC) following the "sudden departure" of Raja Rozela Raja Toran who is the lead prosecutor in the graft case involving UMNO president Datuk Seri Ahmad Zahid Hamidi.
This comes about as some netizens were angered by his tweet expressing scepticism that it is odd for Raja Rozela to do so as per the official explanation that she wanted early retirement.
For context, critics in the opposition circle have started to draw comparison between Raja Rozela who oversaw the trial where Zahid is accused of misappropriating RM31 mil of charity foundation Yayasan Akal Budi (YAB) funds with former attorney-general (AG) Tan Sri Abdul Gani Patail who was abruptly replaced by Tan Sri Mohamed Apandi Ali in July 2015.
Prior to that, Gani was heading a special task force probing the wrongdoings in the 1Malaysia Development Bhd (MDB).
"Who judges the conduct of the AG? What procedures are followed if there are transgressions?" Zaid asked in a recent tweet.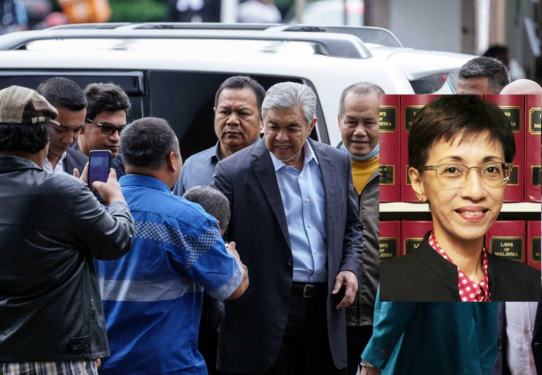 "Does the public have access to the manuals and codes of conduct of government lawyers to know if the decisions are correctly made? The AG has a high duty to protect the public interest and how are we to know if he has done that if nobody can question the basis of his decision."
Added the UMNO member who has recently been showing a pro-Perikatan Nasional (PN) slant: "I am only asking for transparency from the AGC. In the Madani era, surely it is not enough to hide behind departmental secrecy and the limitless power of the AG under the Federal Constitution to support any decision that affects the interest of the public."
Earlier in his tweet, Zaid said his critics found it appalling that he had the nerve to question the last-minute replacement of the lead prosecutor (Raja Rozela)" yet (was) somehow guilty of 'snooping' as (now incarcerated former premier Datuk Seri) Najib Razak's legal team (through his law firm law firm Zaid Ibrahim Suflan TH Liew & Partners) in the eleventh hour".
"I did not snoop but I was invited to be part of a new legal team. The senior defence counsel was (Datuk) Hisyam Teh (Poh Teik)," he defended himself.
"I can't say much about my involvement in Najib's case as the matter is before the Bar Council's disciplinary board. If my involvement was improper or unethical or if I was not conducting myself as an advocate and solicitor, then I will be punished accordingly.
"Herein lies the difference. A private practitioner who is an officer of the court has peers and well-respected and capable lawyers who are members of the disciplinary board to judge his conduct. I have complete confidence in the members of the board. I await their decision," added the 72-year-old Kelantan-born lawyer. – Aug 10, 2023