PRIME Minister Datuk Seri Anwar Ibrahim's harmless impromptu response to a Form Six student asking about the direction of the country and the economy has been totally misconstrued by his detractors.
In a town hall session at the Universiti Sains Islam Malaysia (USIM) in Nilai, Negri Sembilan over the weekend, a female student asked Anwar about the future of the country and what was his response to the sliding ringgit.
Anwar not only praised her for her eloquent and the articulate manner in which the question was posed but added that he would have asked for her phone number if he had been young.
But since it was Anwar the Prime Minister (PM) who said it, he was criticised for being sexist by uttering a distasteful response.
His detractors claimed that as the country's PM, Anwar's conduct has been beyond reproach. By saying that he would have asked for phone number if he had been younger, they said Anwar could have lowered his moral standing in the eyes of the public.
One veteran journalist went to the extent of saying that it was alright for Anwar to joke but not something that can be considered distasteful or discriminatory. A joke is alright but not something that brings disrepute.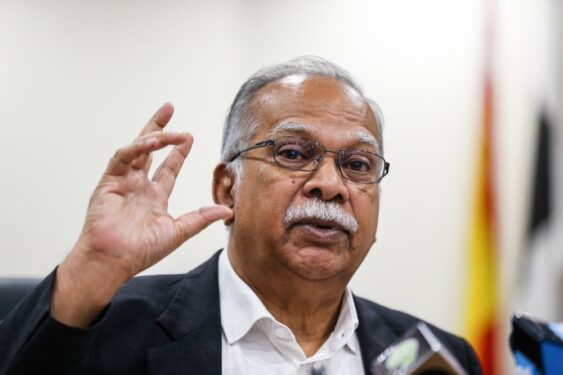 I think that Anwar's detractors are simply using the otherwise innocent remark as a political weapon to demonise him.
Right thinking Malaysians are fully aware that Anwar did not offend or ridicule the student by engaging in offensive remark. Far from it.
'Making mountain of a mole hill'
The remark by Anwar has been taken out of the context to give it an offensive and derogatory meaning.
Whether one likes Anwar or not, there is no reason to decipher the inner meaning of the statement. It was just an off the cuff statement meant more as joke more than anything else.
The remark – an impromptu one – was more intended to enliven the atmosphere in the hall. I don't think that the remark was something morally reprehensible or distasteful.
Some of Anwar's detractors are just using the opportunity to make a mountain of a mole hill. I don't see any sexism in the response by Anwar.
Of course, people can read too much into the remark to recover the hidden derogatory meaning. Anwar has political friends and foes in the country. When such a remark is uttered, there are those who might want to find fault.
It is not that Anwar has committed an unpardonable act. Let us move on. – June 26, 2023
Prof Ramasamy Palanisamy is the DAP state assemblyman for Perai. He is also Deputy Chief Minister II of Penang.
The views expressed are solely of the author and do not necessarily reflect those of Focus Malaysia.