HAS anyone noticed that Prime Minister (PM) Datuk Seri Anwar Ibrahim is sporting a tired look, his eloquence is not as sharp as before or in short, his attention is easily distracted – a tell-tale sign that he is perhaps slightly disturbed?
Well, eagle-eyed Bachok MP Mohd Syahir Che Sulaiman further observed that this is understandable given that the PM's schedule is very tight, hence prompting him to juggle from one programme to another or from one state to another.
"There are times when the PM is seen boarding a plane, there are times when he is chauffeured in a car and there are times when he has to hold his breath running," teased the political secretary to PAS president Tan Sri Hadi Awang since 2018.
Taking a pot shot at Anwar who is also the Finance Minister, Syahir said everyone was curiously awaiting what intervention measures the former would announce amid uncertainties surrounding the ringgit and the economy last Monday (June 19) as promised by the Deputy Finance Minister the day before.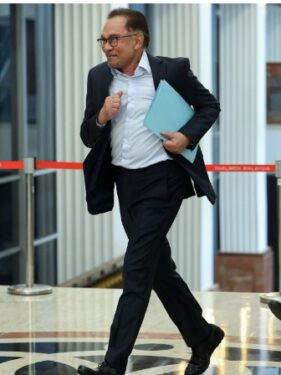 "But what was expected did not happen and the day passed by without any drastic measures to restore the ringgit and the economy until today," he penned on his Facebook page.
"Also attracting attention was the incident where the PM was distracted until he 'accidentaly danced' before commencing a dialogue session with undergraduates. Most recently, the PM was so distracted that he 'jokingly' asked for the phone number of a Form Six female student who posed an economic question to him."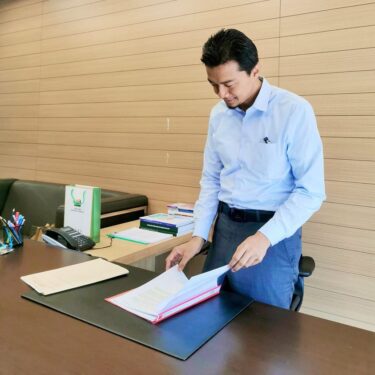 As such, Syahir who is also an economic analyst having graduated with a first class honours from the International Islamic University (IIUM), argued that all forms of exhaustion, fatigue and distraction encountered by the PM need to be reduced so that he is able to focus on the real task in hand.
"Therefore, it is good that in the few days leading up to Aidiladha (Hari Raya Haji this Thursday), the PM's external activities can be reduced a little so that he can spend more time on his desk at both the Finance Ministry and his Prime Minister's Office (PMO) to deal with the 1,001 documents that are waiting for his perusal."
Added Syahir: "In fact, in conjunction with the day of Wuquf ('standing before God' which is one of the most significant rites of Hajj) on the 9th of Zulhijjah, it would be great if the PM could temporarily postpone all activities, take the opportunity to fast for a day, meditate and pray for forgiveness and guidance from God." – June 26, 2023