A MERE 694 or 0.87% out of a total enrollment of 79,700 in 2022 may seem like a pathetic figure although that speaks volume of faith that foreign parents have in Malaysia's independent Chinese schools which are grappling with the reluctance of the government to recognise their Unified Examination Certificate (UEC).
Recall that Education Minister Fadhlina Sidek had recently remarked in the Dewan Rakyat that the unity government is still not ready to recognise the UEC nor provide allocation for independent Chinese secondary schools only for mainstream Chinese-language daily Sin Chew Daily to berate her 'inexperience'.
Even against such backdrop of uncertainty, parents who know how to treasure the high standard of education – and not forgetting discipline – at Malaysian independent Chinese schools have no qualm whatsoever to enroll their children there.
Yesterday (Feb 23), Dong Zong or the United Chinese School Committees' Association of Malaysia president Tan Tai Kim told Sin Chew Daily that there are currently 694 foreign students studying at 63 independent Chinese secondary schools in the country.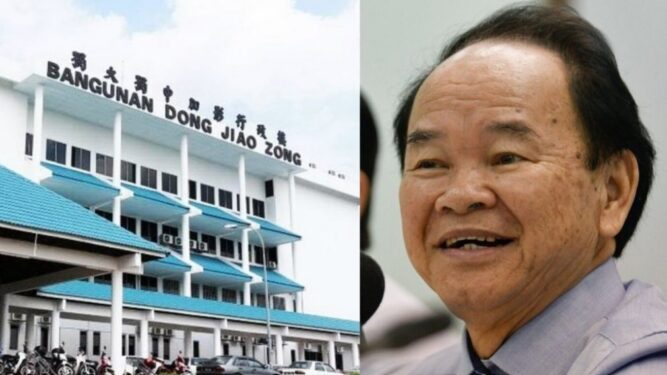 He went on to reveal that these foreign students are classified under three different categories:
Their fathers are Malaysians while their mothers are foreigners.
Their fathers are Chinese nationals investing in Malaysia.
Foreign students previously studying at Chinese primary schools or other schools here.
As a law-abiding institution, Tan explained that independent Chinese secondary schools made it compulsory for parents of foreign students to be work permit holders in Malaysia or participants of the Malaysia My Second Home (MM2H) programme at least.
An immediate challenge perhaps is to navigate around government rules on the admission of foreign students which have been changing over the years "with a lot of conditions attached while there are no standard procedures for different states", according to Sin Chew Daily.
"Generally, the school authorities will first get the support letter from the state education department before applying for a student visa with the immigration department," shared the Chinese-language daily.
"However, the sequence is reversed in some states. Most of the foreign students at the country's independent Chinese secondary schools are from China, Taiwan and Myanmar."
Allocation-wise, the government had provided RM12 mil and RM15 mil for 60 plus independent Chinese high schools in the country in 2019 and 2020 respectively during the 22-month reign of the Pakatan Harapan (PH) administration. – Feb 24, 2023