A WEEK after Datuk Seri Anwar Ibrahim was installed as the country's 10th Prime Minister, he officially announced his cabinet of 28 ministers hailing from Pakatan Harapan (PH), Barisan Nasional (BN), Gabungan Parti Sarawak (GPS) and Gabungan Rakyat Sabah (GRS) in a "unity government" on Dec 2 last year.
Today, this government has already clocked 100 days old. Demanding an impeccable track record within 100 days is unreasonable.
However, if the Anwar administration is able to move in the right direction, his cabinet remains united, persistent in its effort to fight corruption and the civil servants perform their duties efficiently, we can truly look forward to a brand new Malaysia over the next five years.
Let's take a look at what the unity government has done over the past three months.
To firm up his hold on power, Anwar had to go against the will of majority of Malaysians by naming UMNO president Datuk Seri Ahmad Zahid Hamidi who still has dozens of court cases awaiting him to be one of his two deputies.
Anwar must have weighed the pros and cons and was well aware that if he did not compromise, he would lose the chance of leading the nation. He had to make what was perceived as "essential" decision.
On Feb 21, Anwar defended Zahid's appointment in the Parliament by saying that even with the court cases still pending, Zahid did not have to resign before he was convicted, adding that he had faithfully been sticking to the unity government's principle of governance.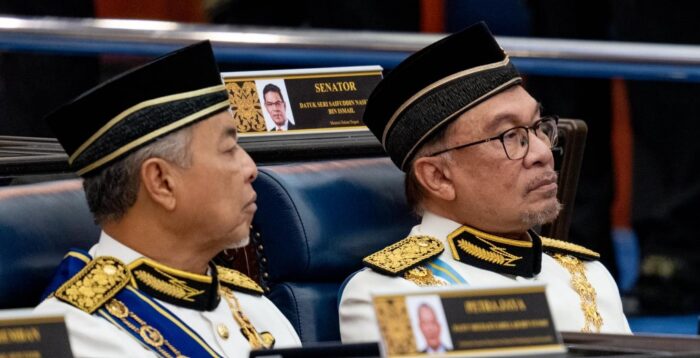 Battling corruption has been Anwar's utmost priority, including investigating and suspending RM7 bil flood mitigation projects without open tendering, and probing the allegations made in the International Consortium of Investigative Journalists' (ICIJ) Pandora Papers.
The PM said the government would take stern actions against anyone involved whether they are from government or opposition side. He has reiterated that fighting corruption and abuse of power remains the most important mission of the finance ministry. We therefore believe that all related laws can get adopted during his tenure.
The revised Budget 2023 involves a total allocation of RM386.14 bil, of which RM99 bil has been set aside for development expenditure. Budget 2023 is one that takes care of the B40 and M40 communities who will gain access to all kinds of government assistances.
In the meantime, the T20 group will have to pay more income tax along with luxury goods tax and capital gains tax while seeing the removal of fuel and utility subsidies from them. Anwar has also said the Inland Revenue Department will work harder to go after tax defaulters – be they ordinary citizens or multi-millionaires. But obviously, the T20 group is specifically targeted!
The previous administration set aside RM15 bil for flood mitigation projects to be implemented through 2030. Of this total, RM7 bil worth of contracts have been awarded without going through open tendering.
This RM15 bil has been excluded from the revised Budget 2023. But at the height of the Johor floods earlier this month, the PM announced the provision of RM600 mil for flood mitigation, showing that this money is still around.
Floods after each heavy downpour have become a perennial phenomenon in this country. We do not expect the government's flood mitigation projects to produce immediate results but hope the government has a far-sighted long-term plan to fix this stubborn problem, hiring experts to conduct probes all around the country, compile the annual rainfall in different areas, strictly prohibit the use of water catchment areas and forest logging, and identify the impact of climate change, among others.
This will then be followed by waterway dredging, monsoon drainage maintenance and the construction of dams, etc. The entire cost could be astronomical but at least we must start doing something if we want to keep the seasonal floods at bay.
In less than a 100 days, Anwar has visited several countries including Indonesia, Brunei, Singapore, Thailand, Turkey and the Philippines, and he is scheduled to visit China, Saudi Arabia and Cambodia later this month.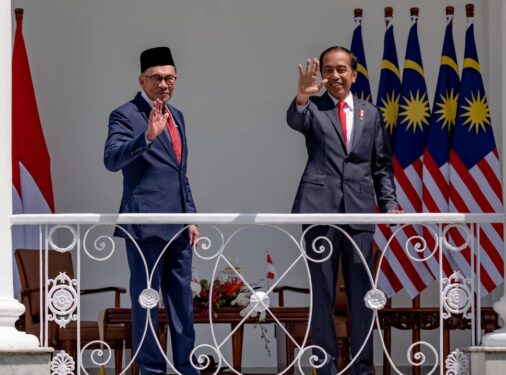 Once the first move has been made, future bilateral issues such as trade, investment and migrant workers will have an easy way out. The opposition have slammed Anwar for putting too much emphasis on diplomacy instead of domestic issues.
That said, it is absolutely necessary to reinforce our diplomatic relationships with other countries neglected over the past few years' of pandemic.
In a survey released on Feb 26, Transport Minister Anthony Loke topped the approval rating among Cabinet ministers. He has offered quite a few constructive proposals, including digitalised enforcement, upgrading Subang airport as a city airport, digital road tax and driving license, free rail transit for primary school students and people with disability, among others.
We hope that the minister will walk the talk and set an example for his Cabinet colleagues.
The opposition continue to issue sensitive racial and religious remarks to incite public sentiment. PAS president Tan Sri Hadi Awang even claimed that the opposition had the right to topple the government.
The over 70 members of parliament from the PN coalition should exercise their checks and balances influence instead of raising sensitive issues. These people apparently have not done their jobs properly.
It is indeed impossible to reverse all the grave blunders committed by the previous administrations within just a hundred days. It is therefore hoped that PM Anwar will take up this mammoth mission to seize the opportunity to take the country out of the current gloom towards a better tomorrow. – March 10, 2023
Main pic credit: Between the Lines