DAP is incessantly "attacking" PAS with "recycled" issues like the ownership of Penang because the party needs an issue that can be magnified and sensationalised to gain sympathy-cum-publicity in the run-up to the six state elections on Aug 12.
From the current political viewpoint, PAS' central working committee member Dr Muhammad Khalil Abdul Hadi expressed belief that DAP's support base has been "eroded little by little since the formation of the Pakatan Harapan (PH)-UMNO-Barisan Nasional (BN) coalition government.
"DAP supporters and voters have started to distrust the party's leadership because they felt they were being 'sold' by their party's leadership to be with UMNO-BN," justified the seventh son of PAS president Tan Sri Hadi Awang in a social media post on the National PAS Facebook page.
"They feel very deceived because all this time they have been served with various scandals and bad things about UMNO-BN and have even been taught to totally reject UMNO-BN."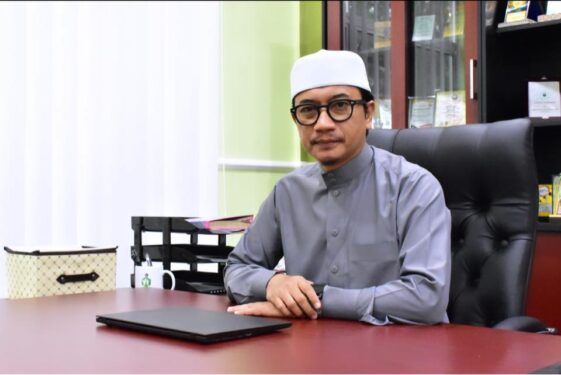 Added the Batu Buruk (Terengganu) state assemblyman: "Imagine suddenly they were asked to embrace UMNO-BN tightly, hence it is believed that a silent revolt has begun among DAP supporters and voters because they feel betrayed."
Khalil further expressed the high likelihood that DAP leadership "is beginning to feel extremely worried" after becoming aware of the "dangerous trend" that is taking place among its supporters and voters.
"This is because if there is a swing between 10% and 15% of DAP voters to Perikatan Nasional (PN), protest vote or not voting, most of the mixed seats won by DAP will probably switch to PN and maybe even DAP's safe seats will be affected," he justified.
"If this happens, DAP will most likely lose many seats, thus affecting PH and UMNO-BN, not to mention the fact that Malay vote swing is very much in favour of PN."
With this serving as a "warning bell" for DAP, it is inevitable for the party to raise the issue of Penang and Kedah as its 'main weapon' vis-à-vis the ongoing attacks against PN, PAS and Kedah Menteri Besar (MB) Datuk Seri Muhammad Sanusi Md Nor, according to Kadir.
"That is the real truth of what is visible at this moment in time. The victim is the Kedah MB but I strongly believe that he is very strong, macho and steady because he used to consider himself a mighty 'tank'," he added. – July 14, 2023.