AS tongues are wagging over the "VVIP" treatment accorded to recently incarcerated ex-premier Datuk Seri Najib Razak, Opposition leader Datuk Seri Anwar Ibrahim has come out in the open to highlight the improperness of comparing his experience with that of the person instrumental of putting him behind bars for the last three-and-a-half years prior to his decade long jail time.
Amid Health director-general Tan Sri Dr Noor Hisham Abdullah stressing that the Health Ministry was unable to divulge the Pekan MP's health condition without a court order (due to the patient's strict confidentiality ethics), Anwar said he had spent over a decade in jail before being allowed access to the Cheras Rehabilitation Hospital (CRH).
"I was given that facility at the rehab centre (in Cheras) after serving more than 10 years in solitary confinement lock-up in prison," the Pakatan Harapan (PH) chairman told a media conference at the Foreign Correspondents Club of Thailand (FCCT) in Bangkok which was posted on Facebook Live. "(Secondly), I was only sent to the rehab centre after major shoulder surgery."
Recall that the Anwar was released from prison after receiving a royal pardon in mid-May 2018 in the aftermath of PH's 14th General Election (GE14) victory.
He had two stints in prison – from 1999 to 2004 for corruption and sodomy after he was sacked by the then prime minister Tun Dr Mahathir Mohamad, and a second term for a second siding charge from 2015 to 2018.
The PKR president further remembered that while in prison for the second time under Najib's administration, he had to sleep on a cement floor which aggravated his back problems. It was only after that he was he given a bed upon doctors' advice.
As much as he wanted to bury his hurtful past, Anwar said he was compelled to talk about it as Najib's supporters tend to ask why the latter cannot be sent to CRH when he was accorded such privilege.
"What utter rubbish … If he (Najib) wants to be treated in the same way, he must first serve 10 years, then he can be brought to the rehab centre if there is a surgery," opined the Port Dickson MP. "And if he is really sick and the doctors ascertained he is unwell, I would not want to make it an issue."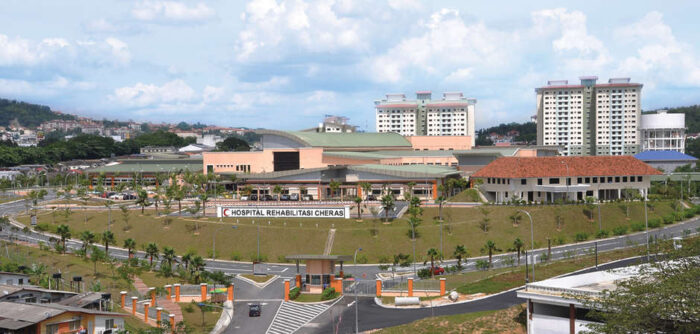 Moreover, Anwar noted that while his physical ailments had been detailed out to the public during his imprisonment, it was not the case for Najib.
On Tuesday (Sept 21), the Prisons Department confirmed that Najib who is affably known by his Bossku moniker has referred to CHR from the Kuala Lumpur General Hospital (HKL) "for treatment (physiotherapy) and advanced supervision"
"DS Najib will be sent back to the Kajang Prison to fulfil his jail sentence once the specialists at CHR or HKL give him medical clearance to do so," added the prison authority in a five-paragraph media statement.
This came about after the circulation of an anonymous social media post which alleged that Najib's cell in the Kajang Prison complex has been renovated and there are even plans to move him to the CRH to allow more access to visitors and VVIP facilities.
On whether he felt "sorry" for Najib, Anwar said that it was "different on a personal level" as both of them had known each other for decades since their UMNO days.
"When I was the UMNO youth chief, he (Najib) was the deputy. Of course, he represented the upper class and aristocrats, and I come from the village and you can understand my predicament," recalled Anwar.
"But we were friends and my family and I certainly wouldn't want him to endure suffering beyond his penalty (12-year jail sentence). I must differentiate the personal concerns and you must accept the rule of law and the punishment." – Sept 23, 2022