SO the truth has finally prevailed. The sojourn of incarcerated ex-premier Datuk Seri Najib Razak from Kajang Prison to the Kuala Lumpur General Hospital (HKL) to the Cheras Rehabilitation Hospital (CHR) is happening after all.
In a five-paragraph statement, the Prisons Department Malaysia confirmed that HKL has referred the Pekan MP to CHR "for treatment and advanced supervision to-date".
"In tandem with Section 37 of the Prisons Act and allocation under the Act and the United Nations Standard Minimum Rules for the Treatment of Prisoners (Mandela Rules), the Prisons Department (had earlier) sent DS Najib to HKL to seek treatment by specialists there," the Prisons Department pointed out in a statement.
"DS Najib will be sent back to the Kajang Prison to fulfil his jail sentence once the specialists at CHR or HKL give him medical clearance to do so.'
As the authority responsible to implement the Prisons Act, the Prisons Department said apart from ensuring that convicted individuals complete their jail sentence, the department is also responsible for the overall well-being and welfare of prisoners, including providing treatment and medication to them as recommended by government medical officers.
Earlier today, veteran lawmaker Lim Kit Siang questioned the authorities as to why there was no feedback over the "Merpati" social media post which alleged that special treatment has been accorded for Najib to seek medical treatment at the CHR when it had been in circulation for the past 48 hours.
"The 'Merpati' social media post (further) alleged that Najib's cell in the Kajang Prison complex has been renovated and there are plans to move him to the CRH to allow more access to visitors and VVIP facilities," asserted the DAP supremo and former Opposition leader.
"Where is the Home Ministry's quick response team to the 'Merpati' post or are the allegations in the 'Merpati' post true?"
Earlier, AMANAH vice president and MP for Pokok Sena Datuk Mahfuz Omar who claimed to be Najib's "senior" at the Kajang Prison has demanded answers from the Government over the anonymous text (social media post) which claimed that the former premier had been accorded certain privileges while he himself (Mahfuz) was not accorded any special treatment.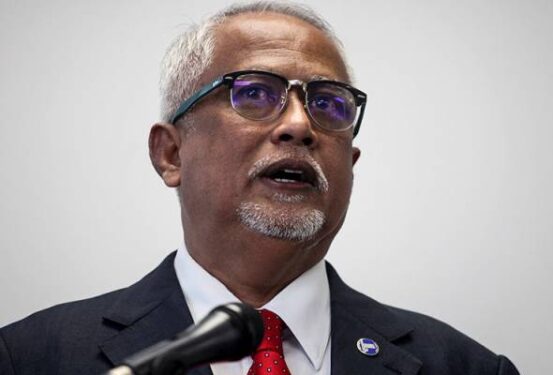 Mahfuz added that the public must know the truth if the Government was spending taxpayers' money on the former premier who is supposed to be spending a dozen-year jail term at the Kajang prison.
Meanwhile, PKR deputy President Rafizi Ramli, who was disinclined at first to comment on the on the matter as it concerned an anonymous message, urged the Government not to remain tight-lipped on the matter.
"Najib does appear to have some access to the outside world, to follow developments and pass messages (referring to a posting on the former premier's Facebook page which took a swipe at him announcing PKR's plans to engage undecided voters)," he told Malaysiakini.
"If it is true that he will be re-located to the rehabilitation hospital, it indirectly confirms the viral message. This is a serious issue. The PM, Home Minister and Government must respond," he added. – Sept 21, 2022