WHETHER this is intended as self-praise or to take a jab at the unity management for its poor management of the country's economy, incarcerated former premier Datuk Seri Najib Razak has claimed credit that the value of Khazanah Nasional Bhd's net assets during his nine-year tenure had spiked four times from RM32 bil to RM116 bil.
However, it fell almost every year in the five years after the 14th General Election (GE14) up to RM81 bil by end-2022 which is a decrease of RM35 bil.
In reasoning out the downfall, the former Pekan MP did contend that under-performing local bourse and sluggish economy since the 14th General Election (GE14) could be one of the reasons.
"Khazanah has large investments in companies listed on Bursa Malaysia but since GE14, the performance of Malaysian stocks has been one of the worst in ASEAN and the world in the past five years regardless of the period of the COVID-19 or otherwise," penned Najib in a recent Facebook post.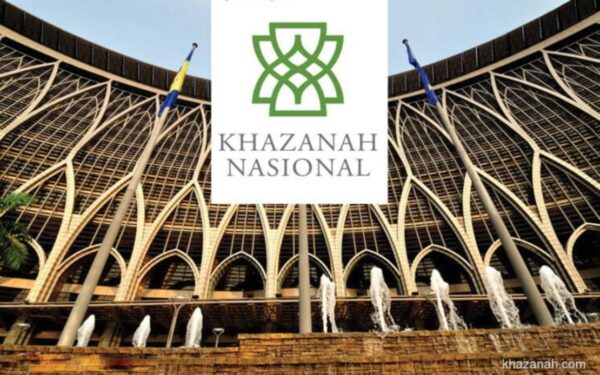 "Another reason could be lots of selling of assets built during Najib's time which gave good returns," he teased.
Najib listed the assets disposed of by the sovereign wealth fund after he stepped down following Barisan Nasional's (BN) worst defeat in six decades in GE14 as follows:
PH1.0 administration:
November 2018: Sold IHH Healthcare Bhd to Japan (RM8.42 bil)
April 2019: Sold part of Tenaga Nasional Bhd (TNB) shares (RM1.05 bil)
July 2019: Sold interest in Saudi Arabia IPP (independent power producer) (RM290 mil)
July 2019: Sold DUO Residences property to Singapore (RM4.73 bil)
July 2019: Sold part of CIMB shares (RM2.37 bil)
September 2019: Sold Prince Court Hospital (RM1.02 bil)
September 2019: Sold Indonesia's largest toll highway to Canadian investors (RM2.1 bil)
October 2019: Sold stakes in Alibaba, SEA Ltd (Shopee), BDO Unibank Philippines, Infosys India, Farfetch UK and PT Charoen Pokphand Indonesia.
Perikatan Nasional (PN) administration:
May 2020: Sold stake in Malaysian Genomics Resources Centre Bhd (MGRC) (undisclosed value)
June 2020: Close Kidzania Singapore (asset was sold for only RM300,000)
November 2020: Sold Kidzania Malaysia to Singapore (RM3.8 mil)
January 2021: Sold stake in IDFC First Bank of India (RM300 mil)
March 2021: Sold the entire Siltera to a joint Malaysia-China company (RM273 mil)
April 2021: Sold stake in Telekom Malaysia Bhd (RM312 mil)
"After being sold in bulk, those assets are not replaced by Khazanah. In fact, there has been no significant investment reported by Khazanah since GE14," observed Najib.
"The unfortunate outcome is that many of those assets have recorded a high profit or surge in value after they were sold by Khazanah. For example, Shopee's share value went up about 40 times after it was disposed of while the value of Silterra went up almost eight times after it was sold."
While he did not delve on the fact that the present government has paid 1Malaysia Development Bhd's (1MDB) debts totalling RM43.8 bil (as of March 13) with a balance amounting to RM9.7 bil pending payment, Najib reckoned that "Khazanah's net worth should have risen to at least RM250 bil-RM300 bil if there were no bulk sale after GE14".
"If assets that give high returns are sold on the pretext of paying government loans with low interest rates, then the value of Khazanah's assets will continue to depreciate until they eventually disappear for good," cautioned Najib. – June 27, 2023