ON the day the 2022 United Nations Climate Change Conference (more commonly known as the Conference of the Parties of the UNFCCC or COP27) kicked off in Egypt, global enterprise solutions provider SAP hosted a virtual regional media conference which focused on climate change challenges among businesses in Malaysia and the Southeast Asian region.
Citing a recent research by Oxford Economics and SAP, SAP president and managing director (Southeast Asia) Verena Siow contended that sustainability is at a tipping point.
She shared that the global survey of nearly 2,000 executives revealed that sustainability is widely recognised as driving efficiency, building brand reputation, meeting the expectations of modern consumers and employees, and driving profitability.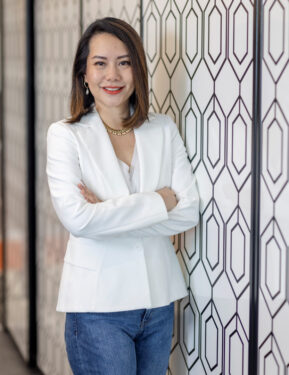 In addition, 63% of respondents indicated that their company has a formal sustainability plan already in place.
However, work remains to be done to drive value from sustainability as there remains a disconnect between sustainability plans and actions for many organisations, according to Siow.
In Malaysia, for example, while 60% of businesses do not think it is difficult to be sustainable and profitable at the same time, just 4% say they receive significant value from their sustainability strategies today.
While six in 10 (63%) of Malaysian businesses has a clearly communicated sustainability plan, only 23% have incentivised leaders based on its success and only a third (33%) say their employees are active participants in their sustainability efforts.
"It is an encouraging sign that businesses across Southeast Asia are increasingly mindful of sustainability practices along their entire supply chain, including those of their suppliers … But time is running out for them to unlock the real value of from sustainability strategies," asserted Siow.
"There is no time to waste to move beyond strategy and to achieve real, tangible results. Almost a third of businesses expect significant value from their sustainability strategy in three years – and we believe that with the right focus, this number can be even higher."
Siow further highlighted that public, private and plural partnerships are quintessential to effect the required change for a green economy in ASEAN.
"Business leaders in Southeast Asia should not perceive sustainability action as a risk mitigation measure only," she pointed out.
"It is an opportunity to realise new sustainable revenue streams, find new efficiencies, and build new business models based on low-emission, circular, and ultimately regenerative concepts to benefit both the organisation and our society at large."
Moreover, sustainability leaders do enjoy a stronger bottom line and a healthy profit margin generally exceeding 10%, she added. – Nov 10, 2022
Main pic credit: Larissa Beumer / Greenpeace