AGAINST the backdrop of Permodalan Nasional Bhd (PNB) doling out a 5.1% dividend recently for its Amanah Saham Bumiputera (ASB) scheme, veteran journalist and blogger Datuk A. Kadir Jasin has again questioned the wisdom behind the giant fund manager splashing RM6 bil-RM7 bil to develop the iconic Menara Merdeka 118.
For the uninitiated, the 95% completed 118-storey, 678.9-metre-tall megatall skyscraper in Kuala Lumpur is currently the world's second-tallest structure, surpassing the Tokyo Skytree at 634 m (2,080 ft) and the world's second tallest building, surpassing the Shanghai Tower at 632 m (2,073 ft) although still shorter than the Burj Khalifa at 828 m (2,717 ft), which is the current tallest building in the world.
"The question is what is the use to spend lavishly to construct the tallest building in Malaysia when it cannot even guarantee profitability?" penned Kadir in a commentary published in Sinar Harian yesterday (Dec 25).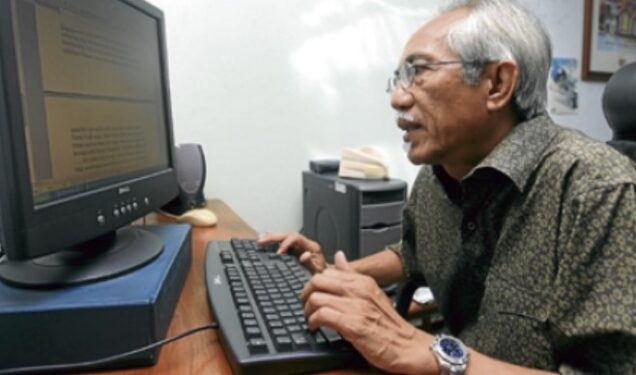 "It will be ridiculous to build the skyscraper merely for pride's sake or for the sheer comfort of PNB's top executives."
Kadir further took a swipe at PNB over its decision to build the skyscraper at a time of diminishing returns for the ASB unit trust holders coupled the real estate sector having laden with a severe glut situation.
"The primary goal of PNB is to increase the participation of Bumiputera in the private sector with the numerous benefits channelled in the form of a unit trust scheme. We mustn't forget that ASB had previously declared dividends exceeding 10%," lamented the former Bersatu supreme council member.
On such account, Kadir called on the new government under the leadership of Prime Minister Datuk Seri Anwar Ibrahim to instruct a forensic audit into the billion-ringgit Menara Merdeka 118 project to ascertain its level of profitability and sustainability.
"The multi-ethnical PNB unit trust schemes (excluding ASB) are keen to know current and potential profit that can be generated by the gigantic project. This is simply because numerous projects of this nature ended up being white elephants," he pointed out.
Delving further into PNB's recent ASB dividend payout, Kadir – citing economist and researcher Dr Muhammed Abdul Khalid – also pointed out the disparity of which the wealthy 10% of ASB's 10.6 million eligible investors controlled more than 80% of the unit trust's fund capital.
Moreover, as many as 76% of investors only have an average of RM590 in their accounts which means they will only receive dividends amounting to RM30.08 each based on the 5.1% payout rate (3.35% basic return + bonus of 1.25% + additional bonus of 0.5% limited to the first 30,000 units of their ASB investment).
"If we compare the total payout of RM8.9 bil with 10.6 million eligible investors, the average distribution is only RM839.62 per person," observed Kadir.
"Although ASB's performance and returns outperform other investment channels such as stock trading (the FBM KLCI has dwindled 6.7% year-to-date till Dec 16) and fixed deposit income (2.27% based on Maybank's interest rate), the average investment value is too small to provide meaningful income to the majority of investors."
Added Kadir: In a challenging global economic situation, people's ability to save declines. On the other hand, many are selling their investments and withdrawing their savings to cover the cost of living due to unemployment and rising prices of consumer goods." – Dec 26, 2022