THE opportunity for Perikatan Nasional (PN) to wrest control of Pakatan Harapan (PH)-dominated states of Selangor and Negri Sembilan in the upcoming state polls is now "wide open" based on a recent study by the opposition coalition.
PN secretary-general Datuk Seri Hamzah Zainuddin who made such claim further expressed optimism that the three states led by PAS and PN will continue to be defended with a "potential zero seat" inflicted upon the alliance spearheaded by the PH-Barisan Nasional (BN) in Kelantan.
"Every day I receive information and outcome of studies reflecting such situation until Prime Minister (PM) Datuk Seri Anwar Ibrahim said the ringgit continued to decline because some parties wanted to change the government next August," claimed Hamzah who is also the Bersatu secretary-general.
"I think the PM is aware of the situation. So it is better for Anwar to resign now to prevent the economy from further declining."
The Opposition leader was addressing a packed Dataran Warisan in Kota Bahru last night (June 24) whereby PN launched its election machinery simultaneously in Kelantan, Kedah and Selangor.
As for Penang, Hamzah who is also the Larut MP said PN has opportunity but "that make take a longer time". "I present the correct data based on the analysis that is happening now," he added.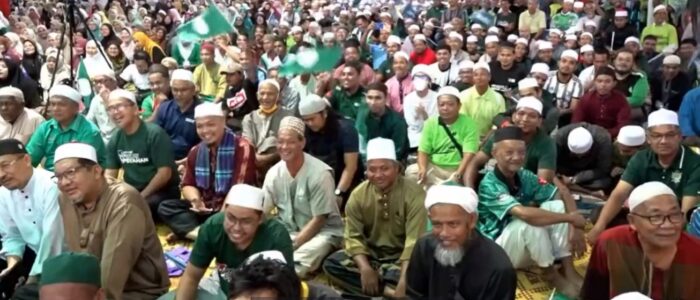 Earlier, Hamzah lamented about the gross injustice levelled to undermine PN chairman and Beersatu president Tan Sri Muhyiddin Yassin and himself before reminiscing about the big deed of the so-called PN's backdoor administration to Malaysians at large despite having to battle a major global catastrophe as in the COVID-19 pandemic during its short-lived 17-month in power. – June 25, 2023