AMANAH Saham Bumiputera as the largest shareholder of Sapura Enegy Bhd is not expected to derive much synergy from its 33.2% stake in the integrated global oil & gas (O&G) outfit.
This is because PublicInvest Research which is one of the few research houses which still has the O&G group under its radar holds a pessimistic view on Sapura despite its RM5.6 bil orderbook.
"The group recently secured a total of RM1.4 bil new contracts, mainly from the engineering and construction (E&C) segment which brings its current orderbook to RM5.6 bil," penned PublicInvest Research in a results review.
"However, we reckon the group's liquidity constraints remain a key challenge in executing the projects. For instance, the group only managed to convert RM54.4 mil of cash flow from operating activities out of RM331.5 mil EBITDA (earnings before interest, taxes, depreciation, and amortisation) in its 1Q FY1/2024."
Additionally, the research house is concerned that due to its financially distressed position, Sapura Energy may have limited access to securing working capital and bank guarantees for project executions.
"To help mitigate at this point, we gather that the group is relying on credit terms from vendors and some clients providing advances to ensure the successful completion of the projects," it contended.
Excluding foreign exchange (FX) gains of RM217.6 mil, PublicInvest Research noted that Sapura Energy's core net loss narrowed 75% quarter-on-quarter (qoq) to RM71.5 mil in its 1Q FY1/2024 ended April 30, 2023.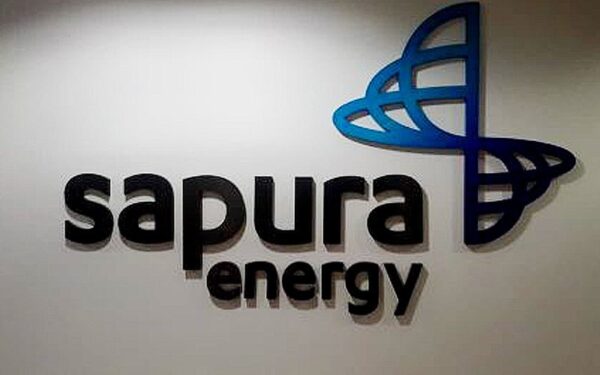 This was mainly due to the absence of goodwill impairment for SapuraOMV (Sapura Energy's strategic partnership OMV Exploration & Production GmbH) despite lower drilling rig utilisation rate and engineering and construction (E&C) approved claims in 4Q FY1/2023.
On a year-on-year (yoy) basis, PublicInvest Research said Sapura Energy's core net loss narrowed by 14.8% on account of higher drilling rig utilisation and increased operation and maintenance (O&M) activities.
"The results are ahead of our estimated full year net loss of RM681.3 mil but in-line with consensus' estimates of RM317.8 mil net loss," opined the research house. "Overall group EBITDA is a strong RM331.5 mil, improving from the net loss on a qoq basis and also increasing 32.8% yoy."
To recap, Sapura Energy has secured a first extension from regulators until November 2023 for the submission of its Public Note 17 (PN17) regularisation plan in addition to the third extension of its debt restructuring exercise.
All-in-all, despite the group's huge orderbook of RM5.8 bil, PublicInvest Research remains pessimistic over Sapura Energy's near-term turnaround prospects. "We make no changes to our estimates and retain our "underperform" call with a target price of 2 sen," it added.
At 11.401am, Sapura Energy was up 0.5 sen or 14.29% to 4 sen with 50.17 million shares traded, thus valuing the company at RM639 mil. – June 27, 2023