DATUK Seri Chuah Kim Seah who is the managing director of RGB International Bhd, a Penang-based gaming solutions provider, has joined Sersol Bhd's former managing director Datuk Wira Justin Lim Hwa Tat as two head honchos of Bursa Malaysia-listed firms who found themselves at odds with the Malaysian Anti-Corruption Commission (MACC).
The 70-year-old chartered accountant whose has indulged in the gaming and amusement industry since Oct 30, 2003 is currently on bail after having given his full cooperation to the on-going investigation "largely focused on his private business related to slot clubs".
Referring to an article entitled "RGB International Bhd Syarikat Judi Taja Hamzah, VIP, PN: CEO dan Tan Sri Ditahan SPRM?" published by Sabahkini2.com on Sunday (Aug 27), RGB International further clarified that its independent non-executive director (INED) Tan Sri Norazman Hamidun was not arrested by the MACC.
"RGB's involvement in this (MACC's) investigation is solely related to the sales of machines to Malaysia's slot clubs," RGB pointed out in a Bursa Malaysia filing yesterday (Aug 29). "The company wishes to stress that it has not and will not condone any form of 'political funding'. The company's directors have no link to any politician in the country."
As for Sersol's Lim, the ACE Market 'mini conglomerate' said the graft buster is focusing its probe on payments totalling RM2.5 mil authorised by Lim. Recall that the MACC had on July 12 issued a statement seeking Lim – who is believed to have fled abroad – to assist in its investigation.
Back to Chuah, RGB had earlier today requested for a one-hour trading halt between 9am and 10am.
According to a report in Utusan Malaysia on Sunday (Aug 27), 13 individuals including an individual with the Tan Sri title were arrested by the MACC last Wednesday (Aug 23) on suspicion of being involved in the ownership of companies that supplied gambling slot machines.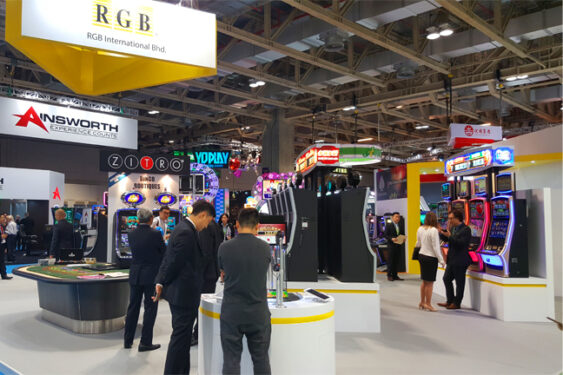 They allegedly received funds from companies that were granted licences to operate slot machine activities in private clubs owned by the companies with the funds – said to be valued between RM6 mil and RM7 mil – used to finance campaigns during the 14th and 15th General Elections (GE14 and GE15) and the recent state elections.
Aside from RGB and Sersol, recall that MACC had on May 16 raided the goldmine and business premises of Bahvest Resources Bhd's wholly owned unit Wullersdorf Resources Sdn Bhd in Tawau, Sabah.
The raid culminated in key management personnel of the company, including its managing director-cum-CEO Datuk Lo Fui Ming, detained until May 19.
This came after a series of events, including a boardroom tussle and a demand from Southsea Gold Sdn Bhd – a company owned by Lo – for a sum of money from Wullersdorf for allegedly occupying and trespassing into its land for gold mining operations.
Earlier on June 15, technical rubber compound specialist GIIB Holdings Bhd confirmed that its executive chairman Tai Boon Wee was remanded a day after two other directors, Tai Qiyao and Wong Ping Kiong were remanded by the MACC on May 30 to assist in an ongoing investigation under the Section 409 Penal Code.
This is the second time Tai and Wong had had a run in with MACC. Earlier this year MACC charged both Tai and Wong under Section 18 of the MACC Act for allegedly furnishing fake documents to auditor Grant Thornton Malaysia PLT.
In a filing with the stock exchange, GIIB said the allegations being investigated were in relation to issuance of invoice and proceeds banked into GIIB's account, inflation of debts of a subsidiary company in a Bursa Malaysia announcement and unauthorised payments to persons unknown. – Aug 30, 2023
Main pic credit: StarBiz