WHEN Jenny Ngiam and her family visited Kelantan recently, they were happy to get a room at Grand Riverview Hotel just beside Kelantan River.
However, when she removed the curtain, all she saw was the muddy river that greets her (see main pic). In a way, she was sad for the environment but also felt sorry for the people of Kelantan whose economic well-being may depend on local tourism.
Her conversation with the writer began after she read several articles on the summons received by a 35-year-old woman who wore a t-shirt and a pair of short pants in her shop.

As a visitor to Kota Bharu, she saw what most Kelantanese may not see in their home state. "The scenery from Gua Musang to Kota Bharu is very beautiful. They miss out on tourism," she wrote.
In fact, Kelantan can do so much more if the state administration pays more attention to local development and solves its perennial water issues and floods.
In May this year, Kelantan Deputy Menteri Besar Datuk Mohd Amar Nik Abdullah said that the biggest hurdle faced by the state in resolving its water woes boils down to finances not mismanagement.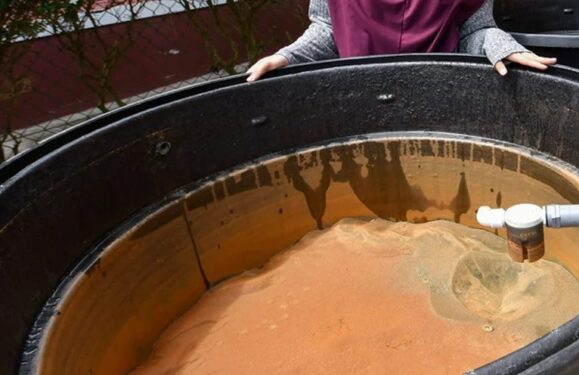 He cited insufficient allocation from the federal government as the main reason Kelantan has issues with clean water supply.
A week later, Deputy Prime Minister Datuk Seri Ahmad Zahid Hamidi announced a RM1 bil allocation for Kelantan to solve its water woes.
Later, on June 18, Prime Minister Datuk Seri Anwar Ibrahim himself topped up another RM500 mil to make the fund allocation total RM1.5 bil.
In all fairness, the Kelantan state government should first prove itself to be a good steward of public funds before it starts to ask for more. A good steward is first faithful to the little that it has. After all, water is a state matter.
This is Anwar's Madani government which seeks to fix the problems for the people of not only Kelantan but also the water woes in the states of Sabah and Kedah, yet the polemics coming out of PAS which controls both Kelantan and Kedah are anything but constructive.
In a recent report, former Kelantan lawmaker Datuk Husam Musa disputed Nik Amar's claim that after Umno lost the general election in 1990, it cancelled a RM600 mil Kelantan water supply project. Nik Amar had blamed the Kelantan water woes on UMNO.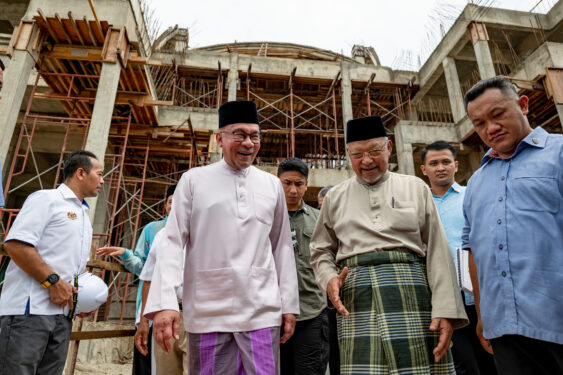 However, Husam who is also chairman of non-governmental organisation Save Kelantan said the then finance minister Tun Daim Zainuddin had handed a cheque of RM600 mil to the menteri besar to fix the people's water woes.
For this reason, Anwar too is apparently irked by the state that Kelantan is in. His view is that he wants Kelantan to solve its water problems urgently instead of waiting another 60 or  100 years.
"Over 60 years of independence, endless political issues are only burdening the people," he lamented, citing the reason why he had a meeting with Kelantan Menteri Besar Datuk Ahmad Yakob during a Madani Raya Open House in Kelantan recently.
Kelantanese, therefore, should lay down the hatchets and work together with the Madani government to re-build the nation and revive its economy instead of playing on the polemics of race, religion and royalty.
What Anwar wants is a solution. "That is why I am urging (for a solution). The stand taken by the unity government is that we will find the funds, find a solution," he was quoted saying. "However, it has to be done through appropriate methods and with full cooperation from the state government."
Kelantanese cannot help but remember Boney M's popular song, By the rivers of Babylon when they now sit down and weep over the rivers of Kelantan which have been turned muddy due to unsustainable logging in the state. – June 28, 2023