M. VIVEKANANTHAN'S recent article criticising Prof P. Ramasamy seems misplaced. Vivekananthan who is a MIC supporter cannot accept the fact that the political fortunes of the MIC have changed for the worse.
In a recent piece, Ramasamy merely pointed out that the MIC having lost the support of Indians should take on a new role as the opposition party.
By adopting this role, the party can speak on a myriad of issues affecting the Indian community.
Ramasamy is not trying to divert issues so as to hide his weaknesses. Vivekananthan is simply telling to deflect matters unable to accept the sad fact of the political demise of the MIC.
Ramasamy stood in the Perai state constituency in three consecutive elections winning seats with majority. The MIC candidates who stood against him lost badly.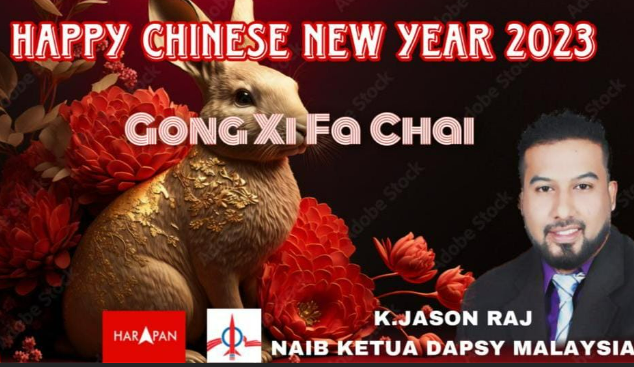 Under the leadership of Ramasamy, Indians in Penang have improved their lot. What the MIC could do in the BN for 60 years, the state government had done in nine years.
In the last 15 years or so, employment of Indians has improved in the state agencies and government-linked companies (GLCs). There was negligible presence of Indians in these agencies when MIC was the representative of Indians.
Through the agency of the Penang Hindu Endowments Board (PHEB), financial grants have been set aside for poor Indians students over the years.
The Penang state has generously made available land to about 10 Tamil schools. More land will be made available to Tamil schools. Under the Barisan Nasional (BN), the MIC couldn't even provide land grant for one Tamil school in the state.
There is possibility of a new Tamil school being established in Penang with land allocation of four acres. The Rajaji Tamil school in the island was granted a state land worth RM29 mil.
The PHEB with an annual grant from the state not only provides financial grants for poor students but also provides lands for Hindu temples.
Hundreds of temples have been granted land over the years. The Penang state government under Pakatan Harapan (PH) takes care of the Indian community. Generous financial grants are given for the social, economic and cultural activities.
Vivekananthan's argument against Ramasamy doesn't serve any purpose. It is merely an empty political rhetoric to appease his masters in the MIC and BN. As I have said earlier, he among others couldn't stomach the fact that the grand old party of the Indians is on the verge of collapse.
He should have refuted Ramasamy or the Penang state government on the basis of facts and figures. Sadly, in his haste to attack Ramasamy he lost his senses.
By the way, Vivekananthan should be reminded that Ramasamy is the elected DAP state deputy chairman and not appointed. – Jan 31, 2023
Jason Raj is the DAP National Youth (DAPSY) vice-chairman.
The views expressed are solely of the author and do not necessarily reflect those of Focus Malaysia.