Editor's Note: The following is based on a WhatsApp message to FocusM with minimum editing.
"Saudara Secretary-General, allow my humble opinion, I think you have been carried away by the real substance of our internal discussion.
Any superficial political gimmick would gain only temporary political mileage. Over-appeasing any ethnic group would not have much long-term political impact. Pakatan Harapan's (PH) losses at the Tanjung Piai by-election and Melaka state elections are already alarming signs to DAP and PH.
Your question on my commenting on women's dressings is also irrelevant. The precise point is that we should not use dressing as a political mileage.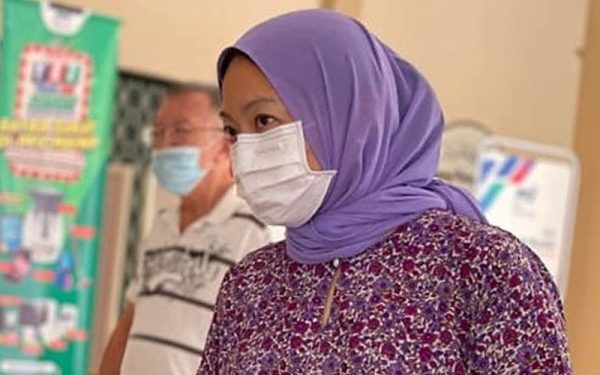 If Saudara Liew Chin Tong dresses like an ulama (Muslim scholar) to go to a mosque to canvas for votes, I would perceive such action as an attempt to gain political mileage and may not bring about any positive results to DAP.
When the party was short of resources, Johor DAP and I donated our own money to not only SJK Cina (Chinese vernacular schools) and SJK Tamil (Tamil vernacular schools) but also to Sekolah Agama (Islamic schools).
I do not have to wear religious headgear and outfit to appease anyone. I went only with a sincere heart to help other communities in meeting their social and education needs.
I believe one could win more support if he helps others with sincerity or to help all communities fairly.
If one tries too hard to appease a particular ethnic group and neglect the need of others, he would not only be despised by his own community but would also lose the respect of others.
My dear Secretary-General, your good self still does not comprehend by now as to why the Chinese Community still cannot accept your refusal to allocate funds to TAR (Tunku Abdul Rahman) University College when you were the Finance Minister.
The Chinese community has been upset with you for putting partisanship above education and for being a YES man to Tun Dr Mahathir Mohamad (former Prime Minister).
Our beloved party, DAP, has to be what we have always stood for – a just and fair party by treating all ethnic and social groups equally. If we could achieve that, we would win people's hearts with ease any moment from now.
If we try to be what we are not by over-appeasing anyone, that would actually be counter-productive to the party.
This is just my sincere and humble opinion. Thank you for your comradeship and patience to listen."
Dr Boo Cheng Hau is the former Johor DAP chief and is currently a Johor state DAP committee member.
The views expressed are solely of the authors and do not necessarily reflect those of Focus Malaysia.