WELLSPIRE Holdings Bhd, a distributor of consumer-packaged foods and online retailer of consumer-packaged foods in Thailand, announced today that its 75.01%-owned subsidiary, Bai Li Enterprise Co Ltd, has successfully renewed its distribution contract with QiaQia Food Co Ltd (QiaQia), a producer of roasted seeds, nuts, and baked snack foods in China.
The ACE Market-listed company which debuted on Bursa Malaysia on Jan 16 has been engaged by QiaQia to exclusively distribute ChaCha sunflower seeds and nut products in Thailand since 2013.
The renewed distribution contract which runs from July 1, 2022 to June 30, 2023 will see Wellspire continuing to distribute the products in Thailand.
"Wellspire is encouraged by the trust and confidence placed upon us by QiaQia. The renewal of the contract is a testament to our expertise and wide distribution networks through our indirect distribution channels, honed over a decade in the consumer-packaged foods industry in Thailand," commented Wellspire's CEO and executive director Mo Guopiao.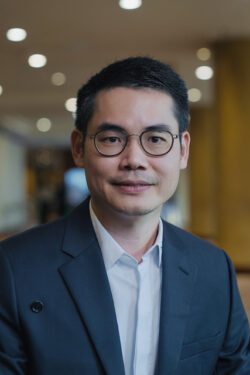 "The contract also reaffirms our position as an established consumer-packaged foods distributor in Thailand and is expected to contribute positively to the group's earnings during the duration of the contract."
According to Mo, the demand for healthy snacks like sunflower seeds and nut products is expected to increase in Thailand as household income and consumer spending are recovering in the post-pandemic phase.
"In a report by Statista, a leading market and consumer data provider, revenue in the snack food segment in Thailand is expected to amount to approximately US$1 bil (RM4.3 bil) in 2023. The market is expected to grow annually by 8.32% (CAGR 2023-2027)," Mo concluded.
At the close of today's trading, Wellspire was down 1 sen or 2.7% to 36 sen with 6.52 million shares traded, thus valuing the company at RM256 mil. – Feb 21, 2023